The Ultimate Development Course (Fall 2023)
Take on your dream development project using this complete step-by-step guide and support system.
Learn how to:
Identify and find the right kinds of development opportunities

Analyze and underwrite potential developments

Secure the necessary financing for all elements of your project

Raise capital for your development project

Choose the most profitable exit option and timeline
Tactical Guidance
Over 10 learning modules specific to the development process and all the elements involved in a potential project.
Interactive Assignments
Accountability exercises to teach you how to apply the knowledge you are acquiring in real-time to your situation.
Hands-on experience
Site visits to active development projects to see and learn first-hand how everything comes together.
Expert Guidance
Group coaching sessions led by Darren and his team of experienced service providers to answer all of your questions and concerns.
Plus All Of These Bonuses:
GUEST EDUCATION SESSIONS WITH OUR TRUSTED TEAM OF INDUSTRY EXPERTS

CUSTOM SPREADSHEETS AND PRO FORMAS

IN-PERSON LEARNING SESSIONS

NETWORKING AND SUPPORT FROM OTHER ACTIVE DEVELOPERS

DEAL ANALYSIS AND REVIEW OF POTENTIAL PROJECTS

ONE-ON-ONE COACHING AND PLANNING SESSION WITH DARREN

UNLIMITED ACCESS TO LEARNING MATERIALS

AND MUCH MORE…
Who Is This Course For?
You have the time and resources to dedicate to a development project
You have some level of real estate investing experience (expertise not required)
You're looking to get to the next level by taking on larger projects
Who Is This Course Not For?
You're brand new to real estate investing
You're looking for a "get rich quick" solution
You want a hands-off approach to real estate investing
Online Education Sessions
In-Person Training and Site Visits (Toronto)
Weekly Live Coaching & Mentoring
Facilitator Accomplishments
12 Million
Real Estate acquired over the last 12 months
60 Million
Projected value on completion of current projects
10 Million
Capital raised for development projects
300 Units
Number of development units in production or completed already
Darren's courses and mentorship offer so much value to real estate investors of any level. The vast knowledge and experience that Darren draws upon to create his content is what makes it so great. While I was at more of an intermediate level when I enrolled, it helped to reinforce the strategies I had already learned. It also helped to get me to the next level by teaching me some advanced strategies such as land development and commercial construction. What really added value beyond the education portion are the people you meet while learning! Overall an amazing experience and would highly recommend to anyone looking to invest in themselves and expand their network!
- ADRIAN
The development course was a vital first step for us before getting into larger projects. Having a step-by-step guide to follow was truly invaluable. Not only does Darren teach you what you need to know from a tactical perspective, he also gives you the confidence to apply that knowledge. Since taking the course, we are now actively pursuing multiple development projects of our own.
- MANDY & GEOFF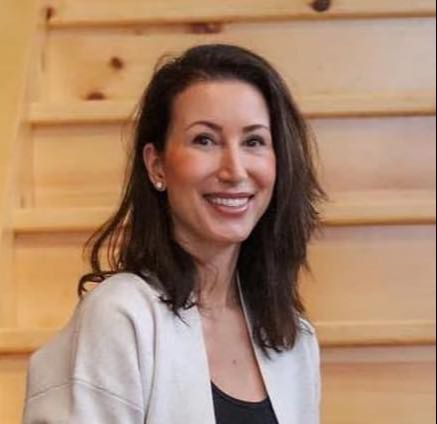 The course content was very thorough and helpful. What truly propelled me forward, was the advice and guidance I got from Darren during our coaching sessions. To be able to ask questions in real time (directly to Darren) and have him guide me through various options that are available on my current development project, has been a game-changer.
- ROSANNE
Leaning how to put together a development deal is only part of turning a project into reality. Without the the knowledge on raising capital, most projects will struggle to get off the ground. The fact that Darren teaches development and raising capital was so important to us. We are now taking that knowledge and applying it when dealing with potential investors.
- JOHN & LESIA
SECURE YOUR SEAT WITH A DEPOSIT
$ 1,850
Remaining balance of $8,045 to be billed Sep 1, 2023
ENROLL NOW
Frequently Asked Questions
Where will this course be?
What if I'm unable to attend the 3-day training in person?
Do I need to have experience with real estate investing to join?
What if I'm unable to attend one of the days?
Do I need to live in Toronto to attend?
Is there a money-back guarantee?
Can I get access to Darren's team of trusted industry experts?
What happens after the course? Is there additional support?
When/where are the group coaching calls?
Can I join with my spouse/ business partner?